Remember to have your students work on K12 Summit over the holiday break!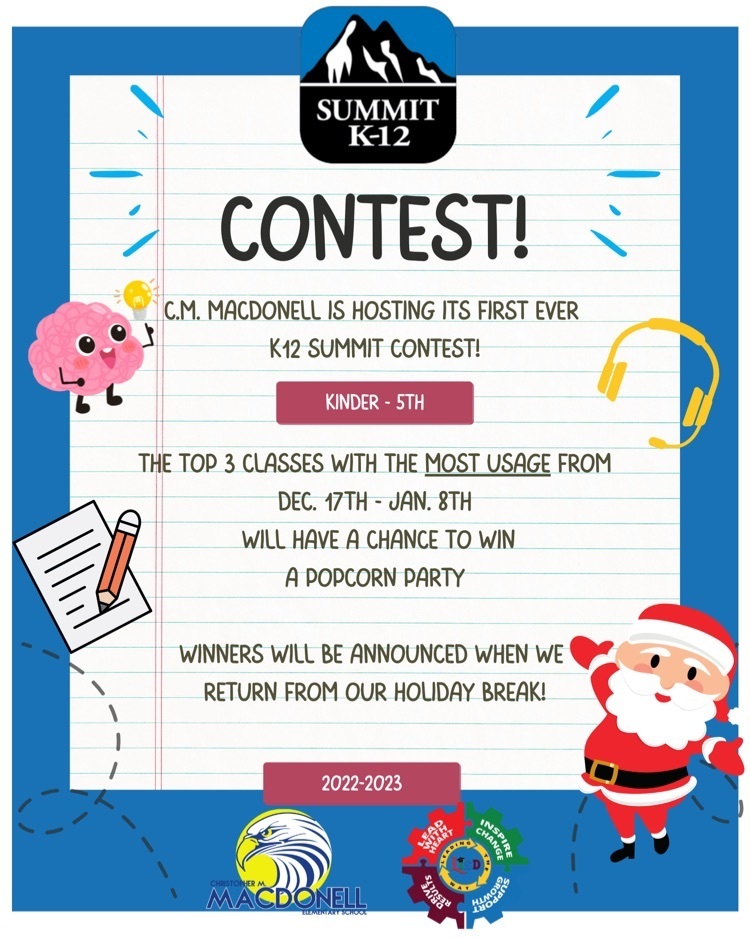 ⏸🚨Tutorials are on pause. We will resume Tutorials again in January! 🚨⏸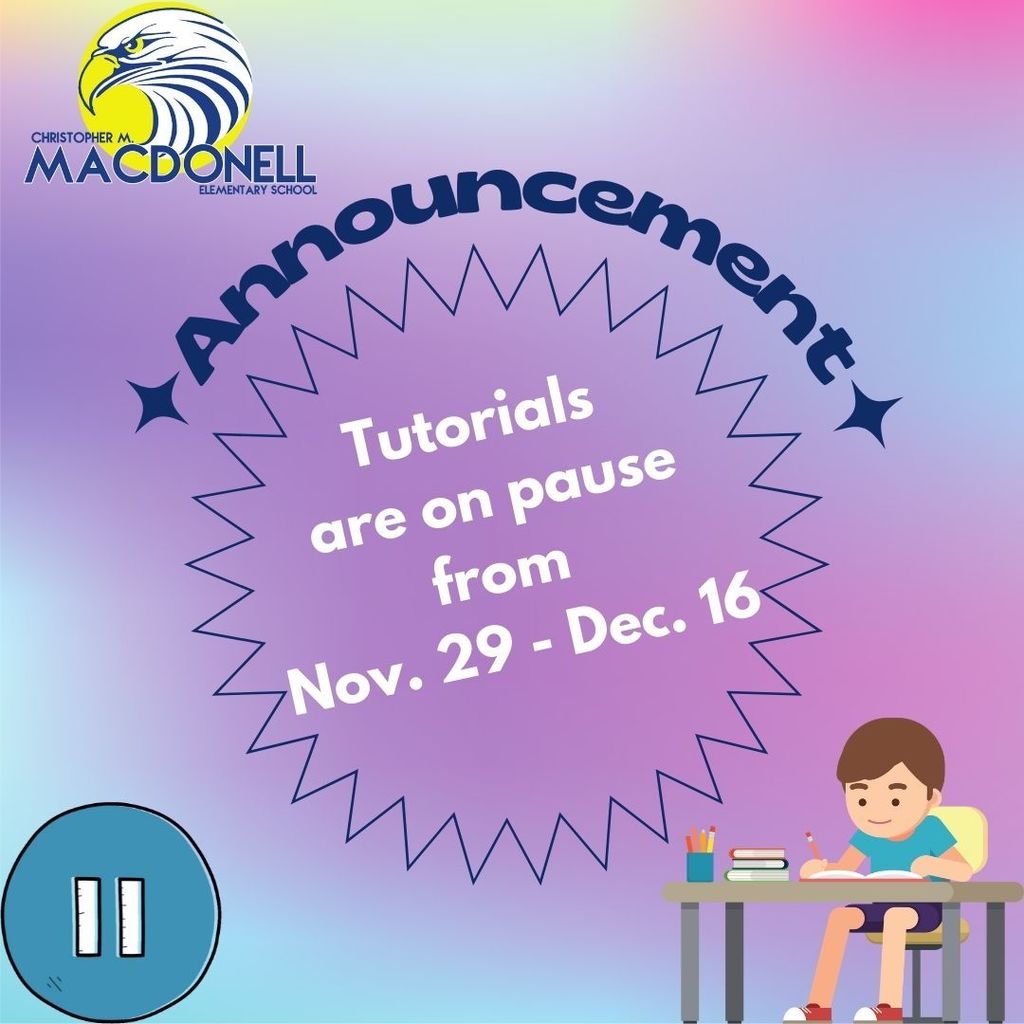 Have a safe and Happy Thanksgiving everyone! 🧡🤎💛

Happy Veteran's Day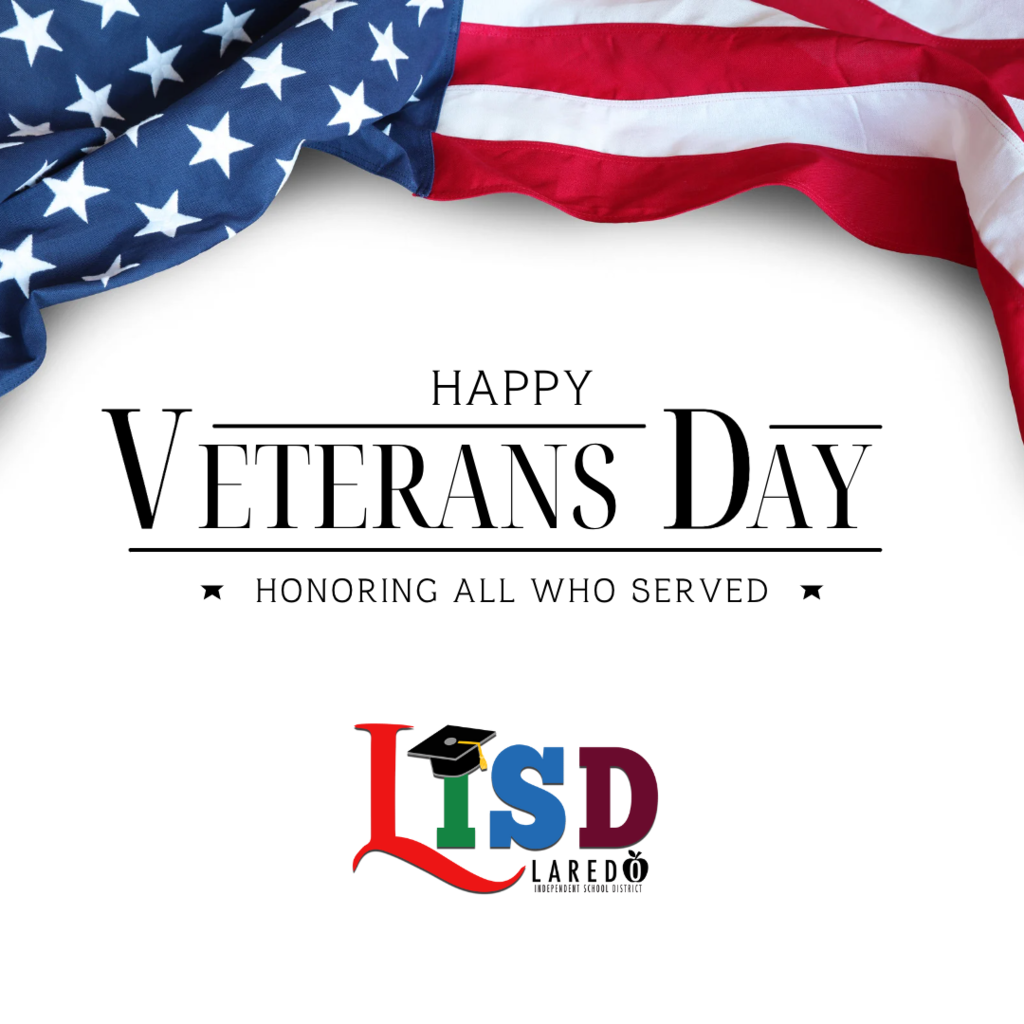 Nixon vs Martin tickets – limited number of tickets available. GoFan Online ticket purchase is recommended to facilitate entrance and guarantee a ticket. Game is scheduled for Saturday November 5, 2022 – kickoff is at 7pm

🍂🍁Fall Photos are on Friday, November 4th🍂🍁 Please have your students dress in Sunday's best. Prices are $5 for 1 photo and $10 for 3.

Showing up matters 💙💛

👻 BOO to you from our crew! Mrs. Rodriguez and Mrs. Palumbo passing out candies during today's Trunk or Treat 🎃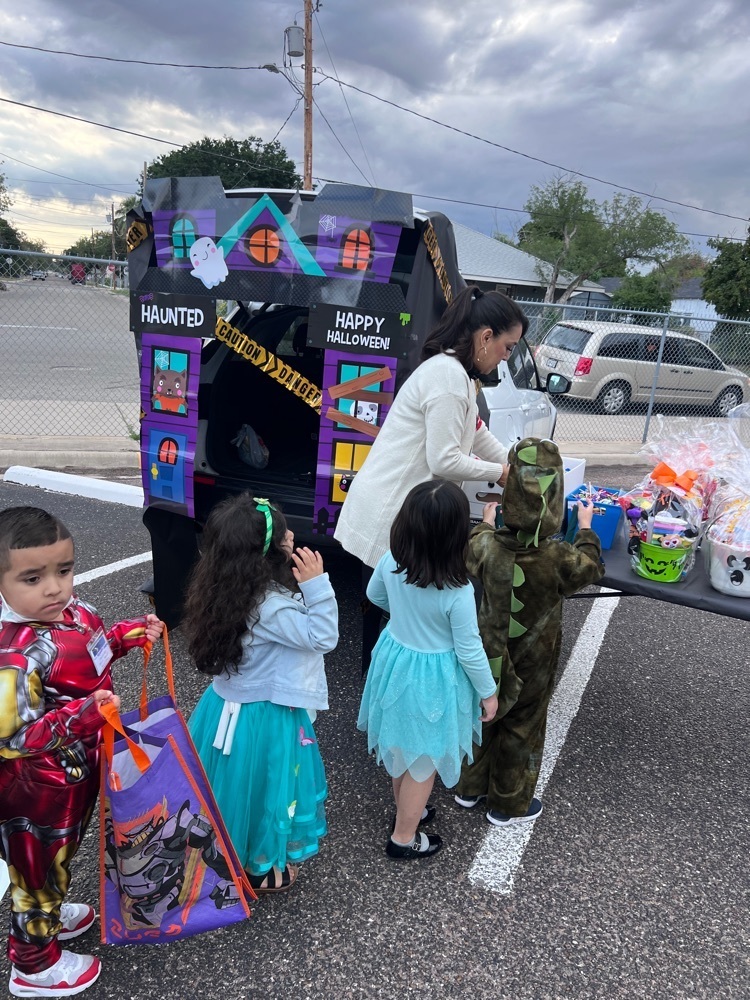 Our amazing staff passing out candy during today's Trunk or Treat 👻🕷🕸🎃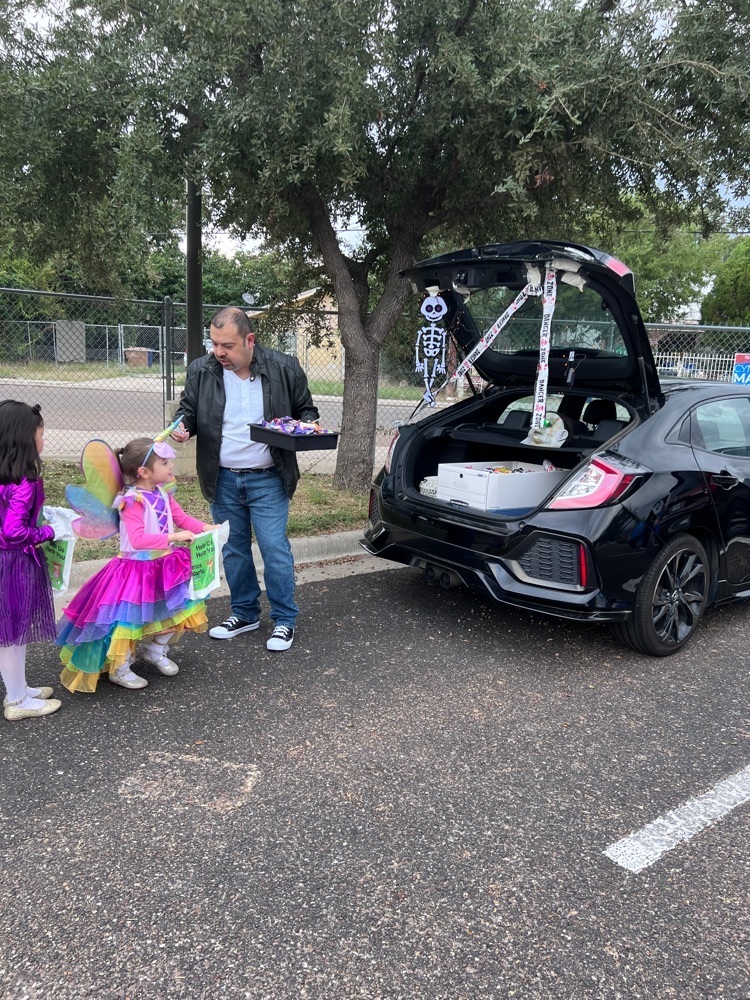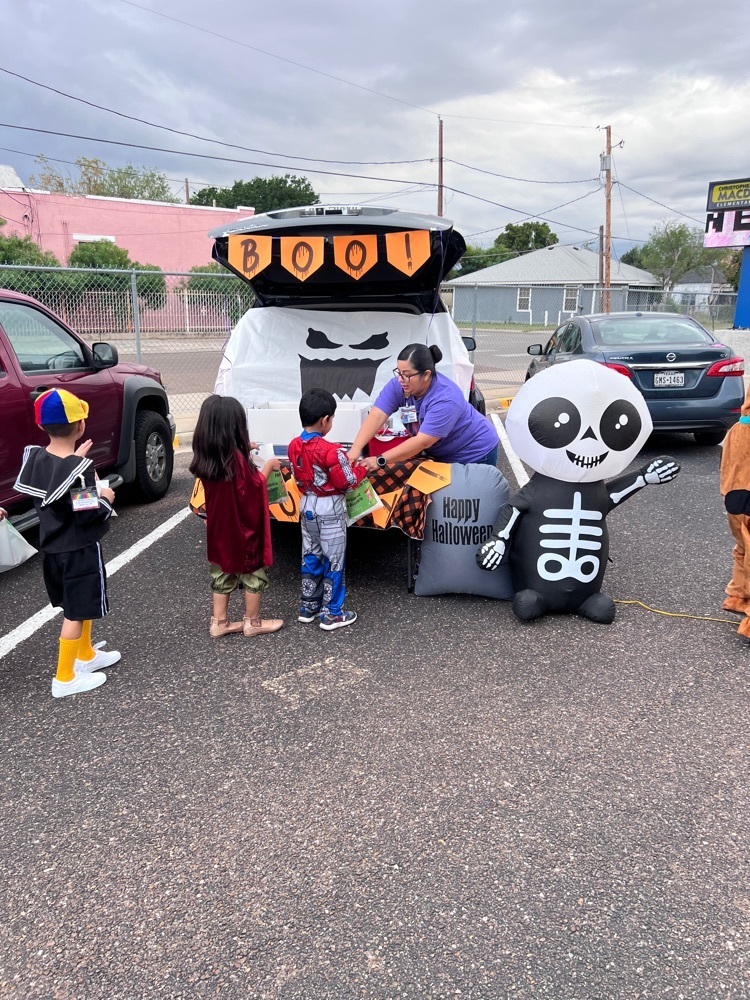 What fun our students had with today's Trunk Or Treat! 🎃🕷🕸👻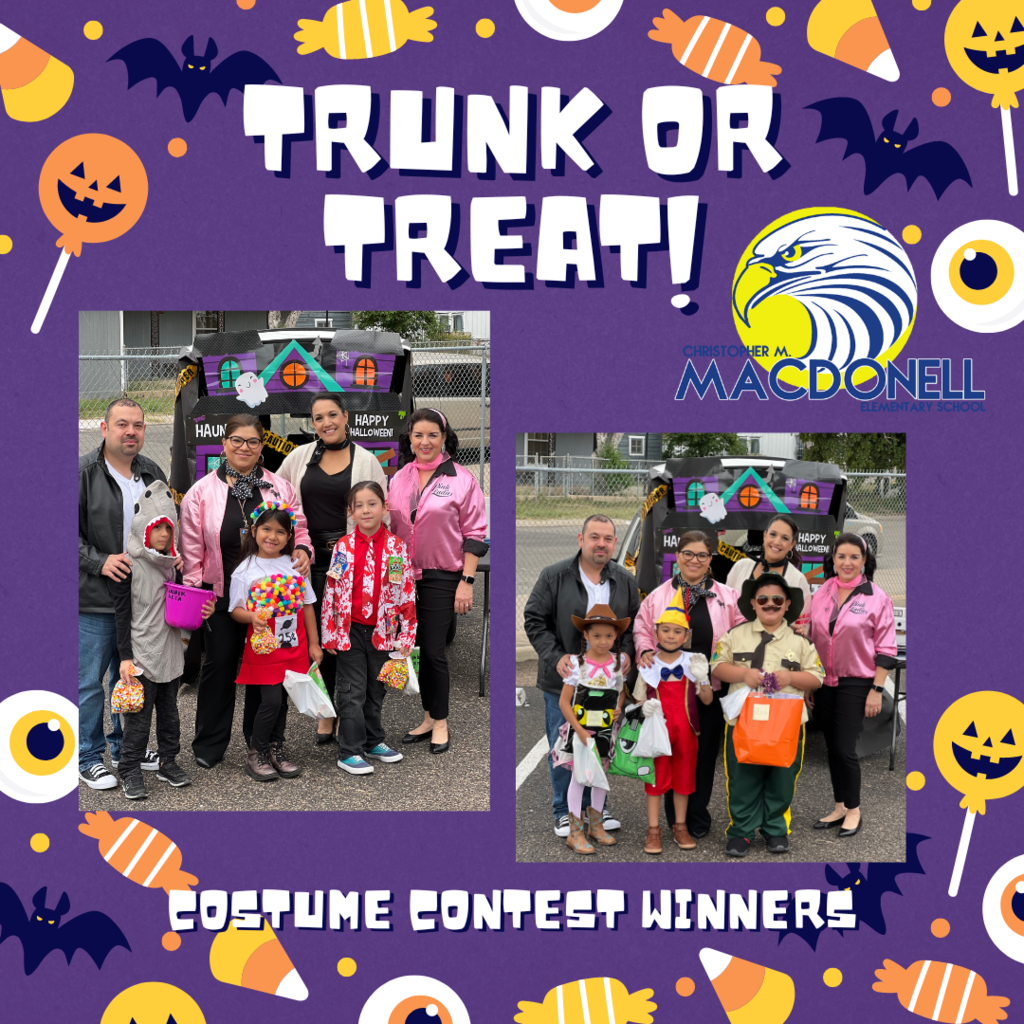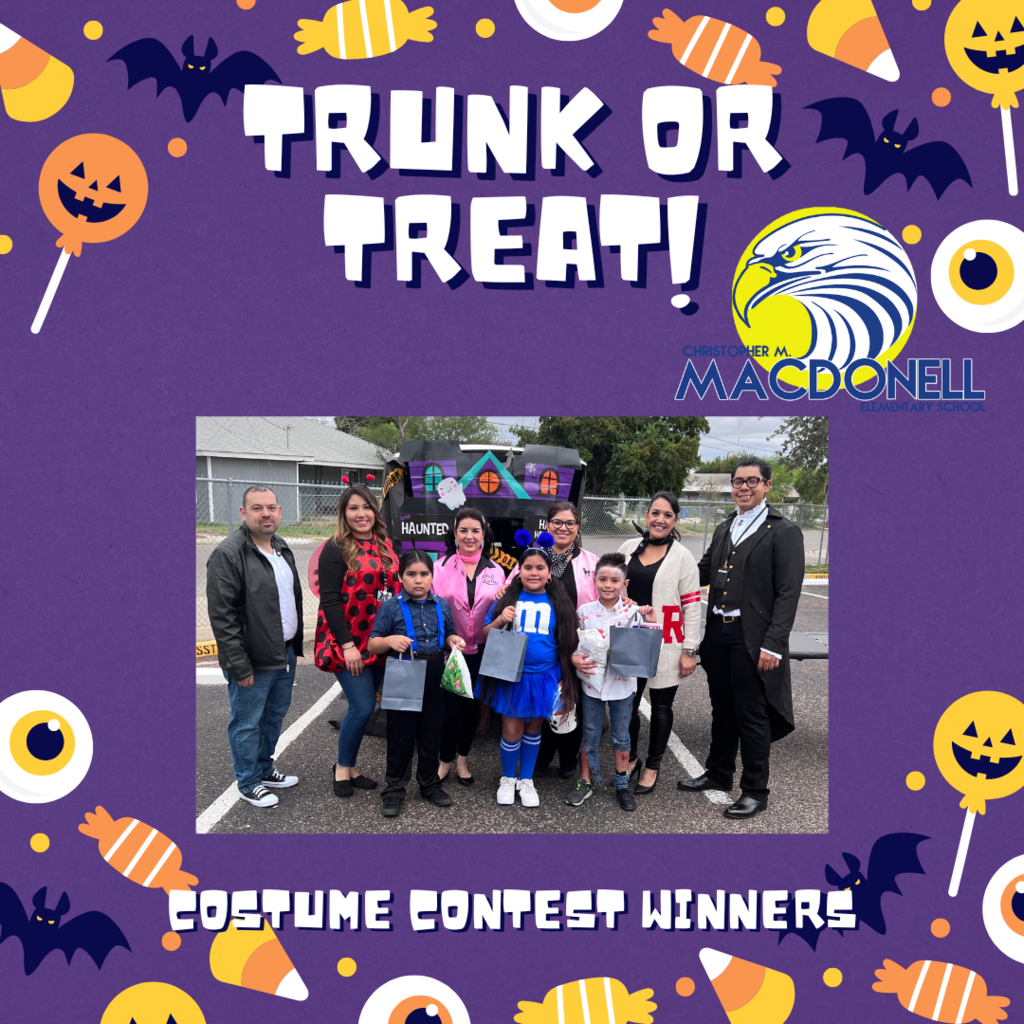 Communities In Schools' students worked on two pumpkins for the LISD pumpkins decorating contest with their CIS coordinator, Ms. Diaz, and Our Lady of the Lake Intern, Mrs. Mar.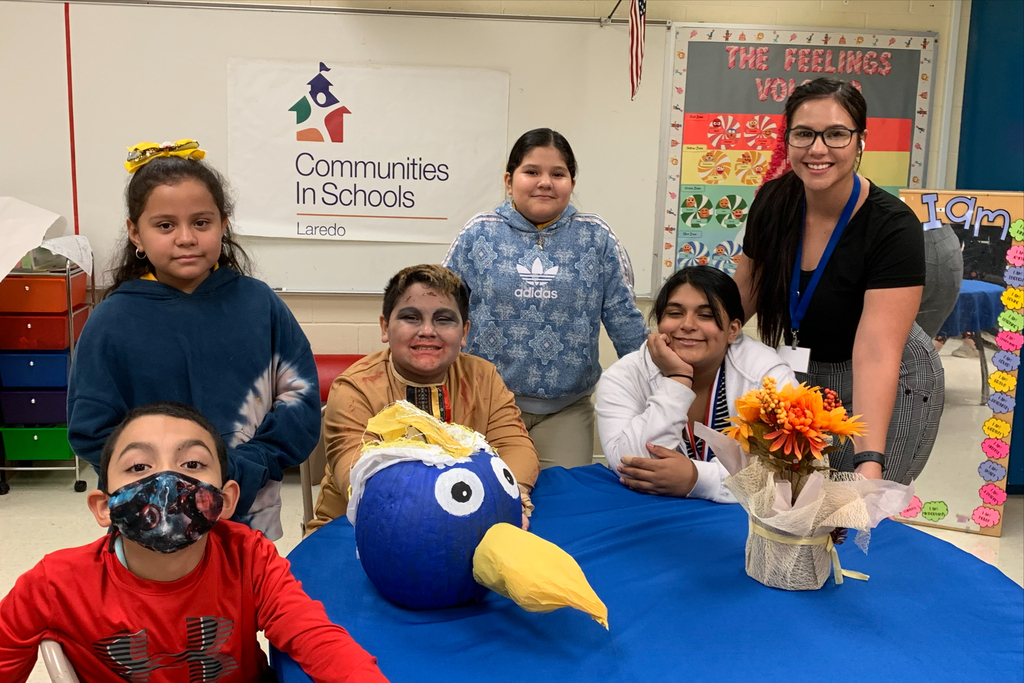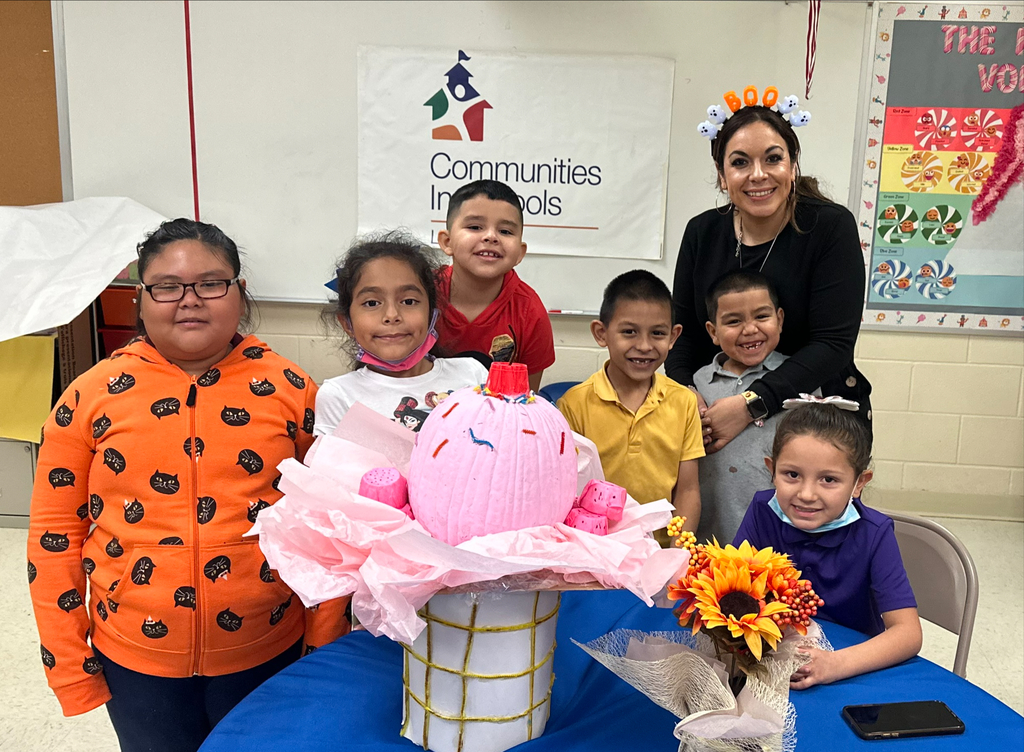 Congratulations to the classes who had 96% attendance rate from October 11th-October 25th. Those classes had an amazing time painting a canvas with our Communities In Schools' site coordinator, Ms. Diaz, and Our Lady of the Lake intern, Mrs. Mar.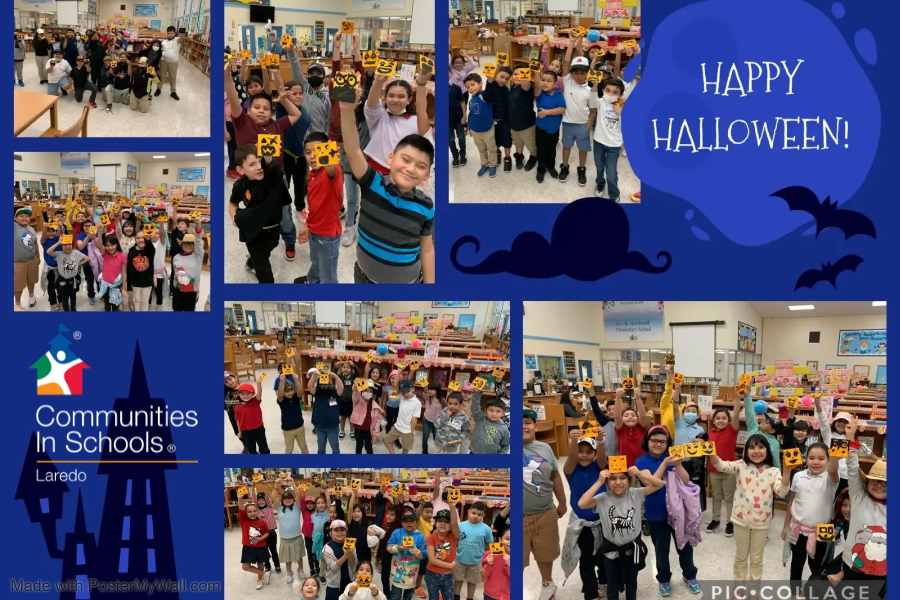 Don't forget tomorrow is May the Force be with you Friday! The Force is Strong when you are Drug Free! Wear any Star Wars or Out of Space attire

Our Hawks 🦅 Fly Away from Drugs by wearing a Super Hero shirt. #redribbonweek #hawknation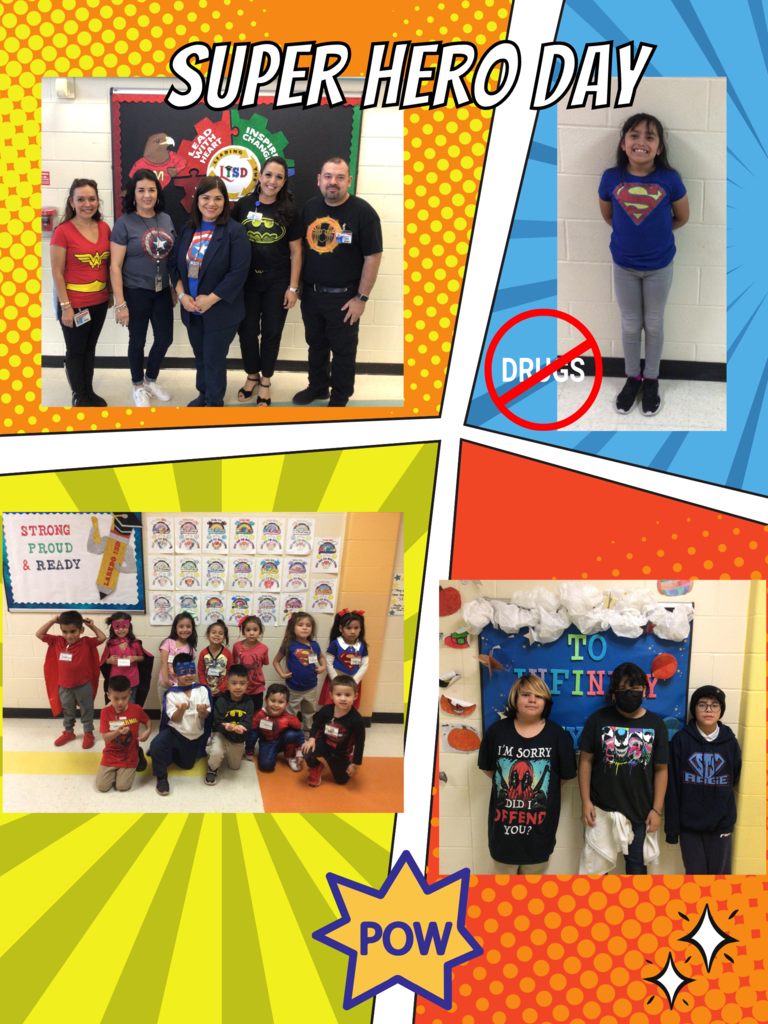 The LISD Child Nutrition Department held the first Elementary Menu Advisory Committee (EMAC) Meeting this week at the Sanchez/Ochoa Elementary School Cafeteria. LISD elementary students from all campuses who are members of the EMAC taste tested and rated several new menu items that will be considered for next year's school menu. Some of the menu items that 138 students sampled included ultra-bean and chorizo burrito, blueberry muffin, breakfast pizza, pop tarts, boneless chicken chunks, nacho chips with cheese sauce, graham cracker snack, flavored popsicles, and much more. During the year the students will assist with evaluating food items, discuss cafeteria dining issues, advocate for their peers, and help plan menus. Earlier this month LISD secondary students participated in the Secondary Menu Advisory Committee (SMAC) Meeting at the Trevino Magnet School cafeteria.

Customs and Border Protection Red Ribbon Presentation. Our Hawks 🦅learned all about saying NO to Drugs. 🚫 #redribbonweek #hawksproud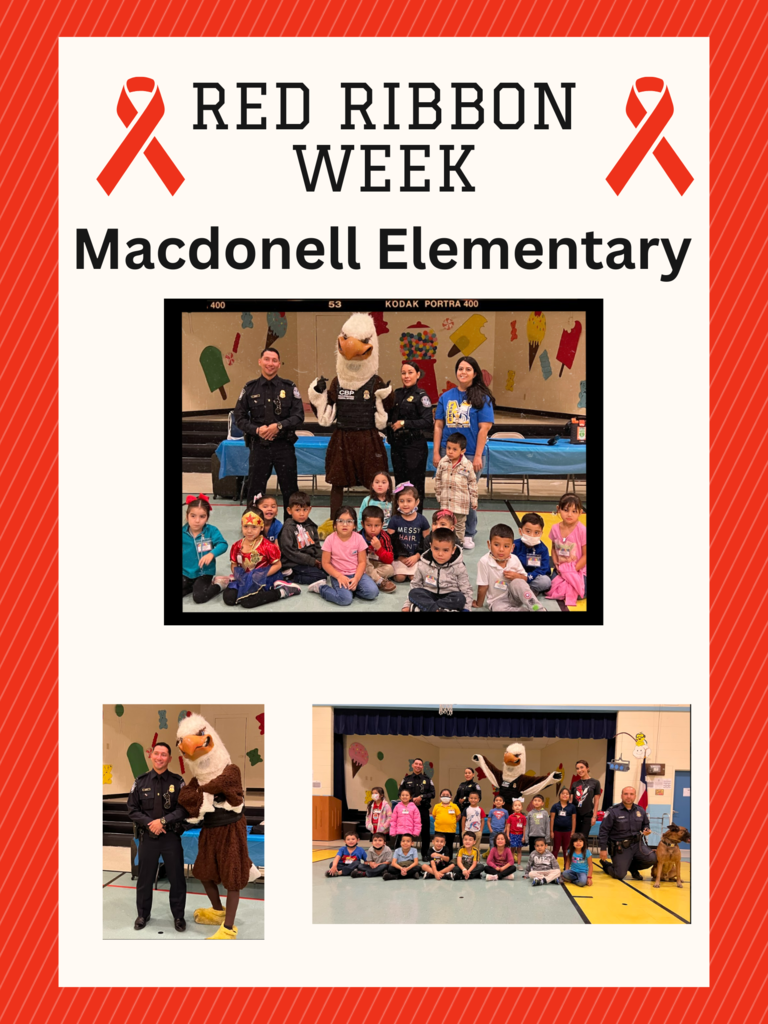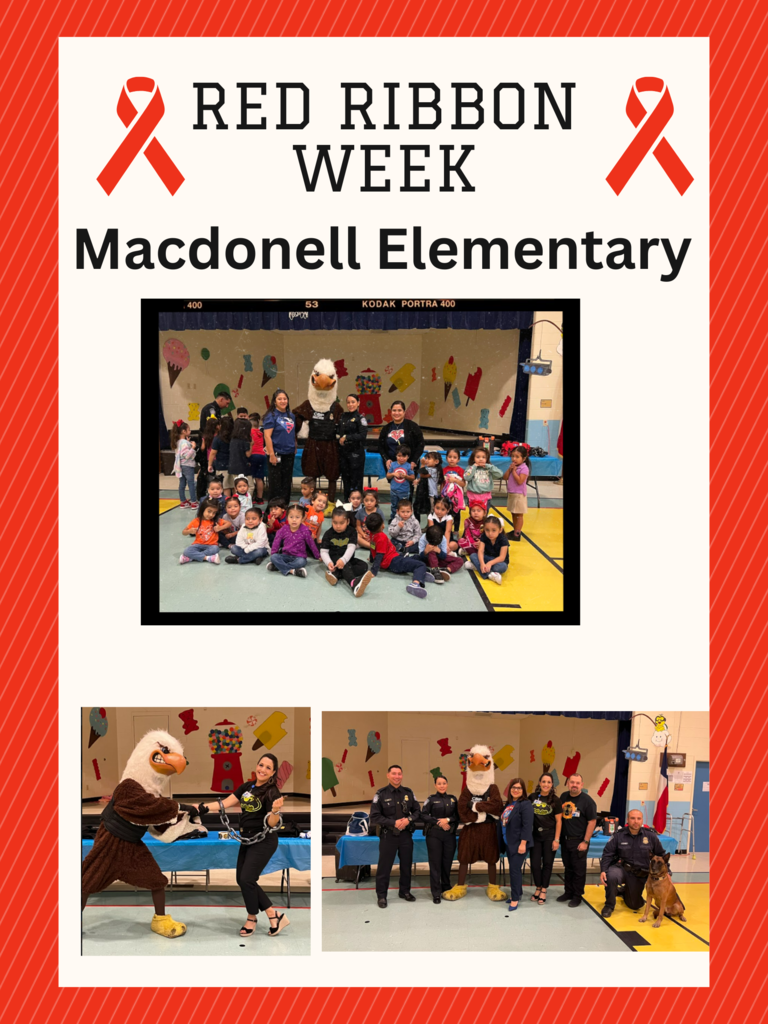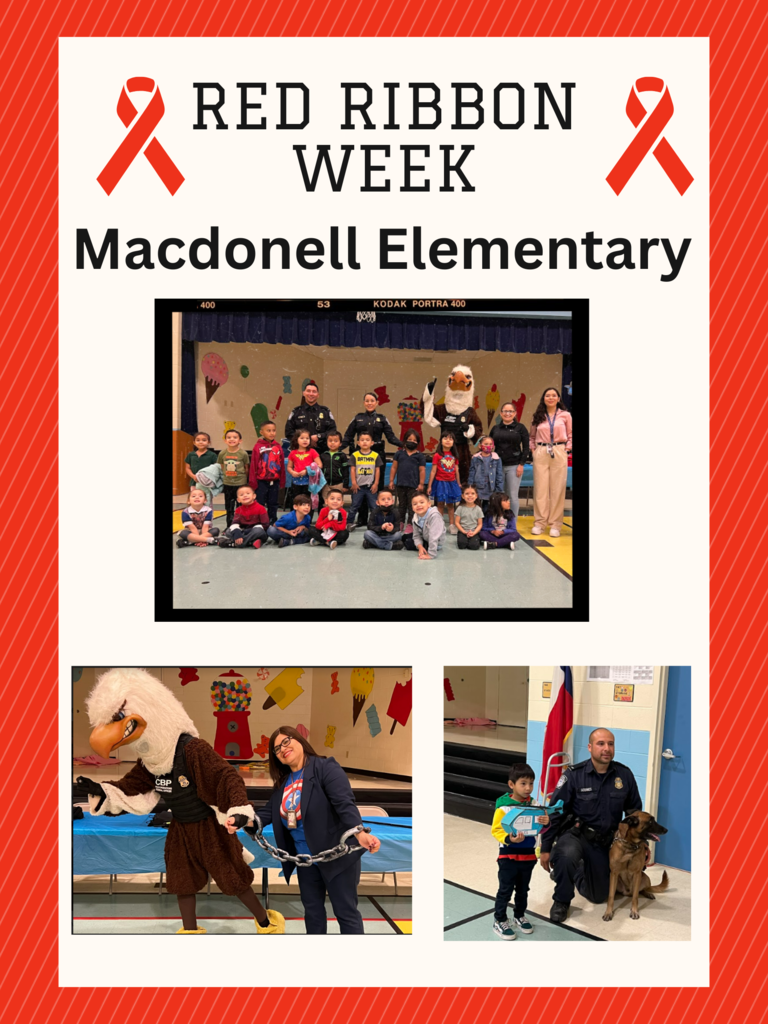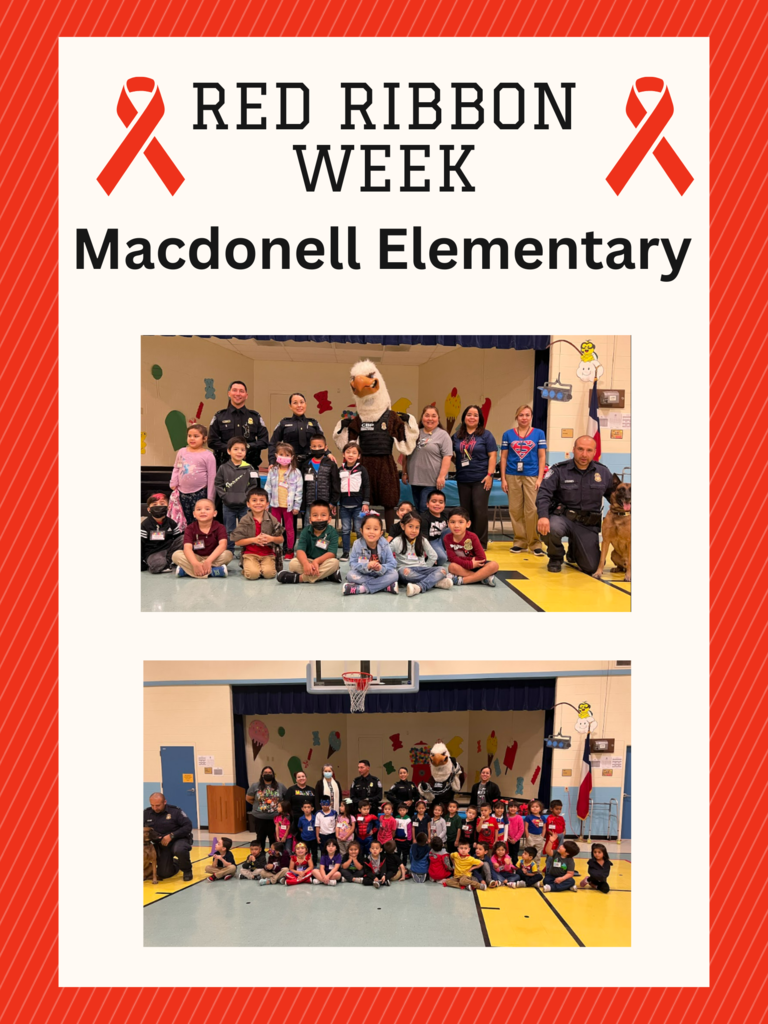 Parents join us today for "My House & My Home" presented by Mr. Carlos Rene Ramirez! Time: 4:00 PM-5:30 PM Link:
https://meet.google.com/tny-augm-gdq
Or dial: ‪(US) +1 662-771-1621‬ PIN: ‪932 852 336‬#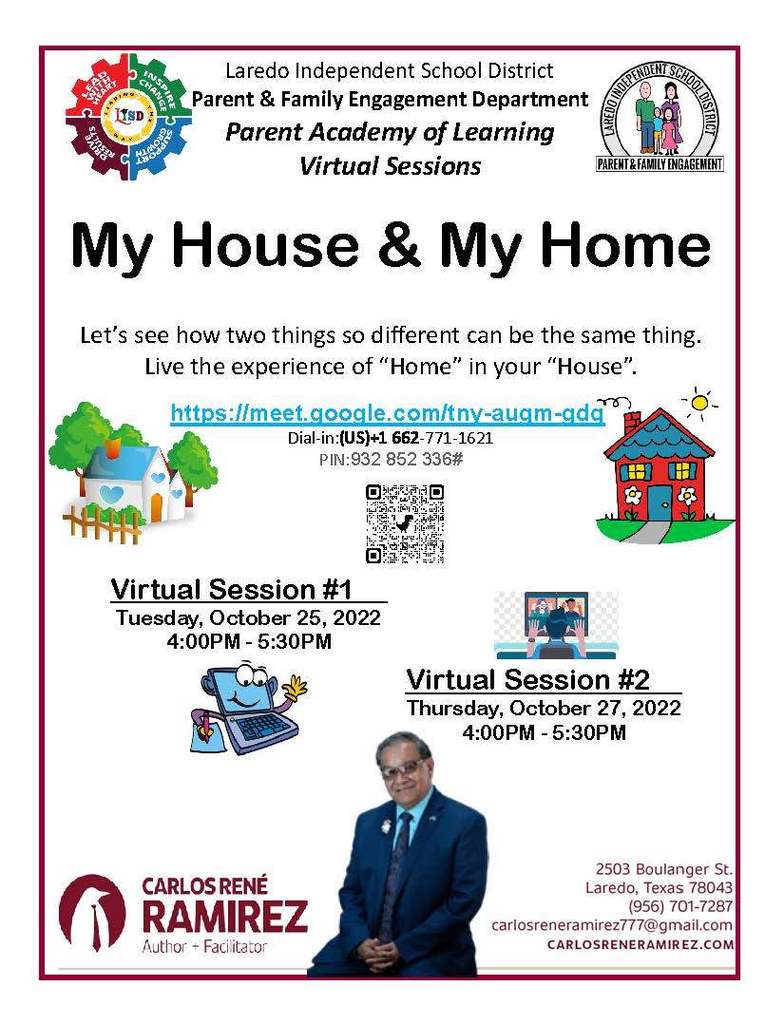 Drug Awareness ~ English Session Wednesday, October 26, 2022 ~ 9:30 AM - 11:00 AM link:
https://meet.google.com/qpn-ppim-qut
join by phone, dial +1 929-282-1019 and enter this PIN: 158 259 022#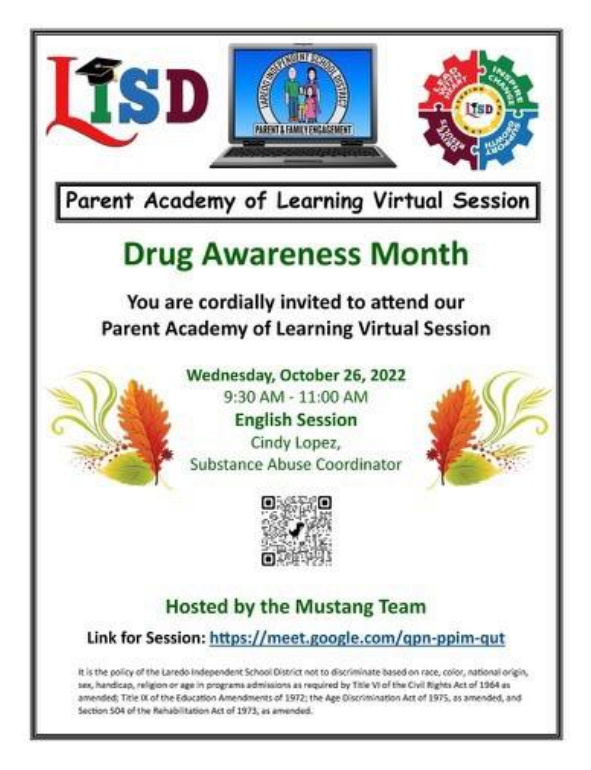 You are cordially invited to attend Vidal M. Treviño's 29th Annual Hispanic Festival on Wednesday, November 2nd, 2022 from 2:00 - 8:30 PM. Please see flyer for more details!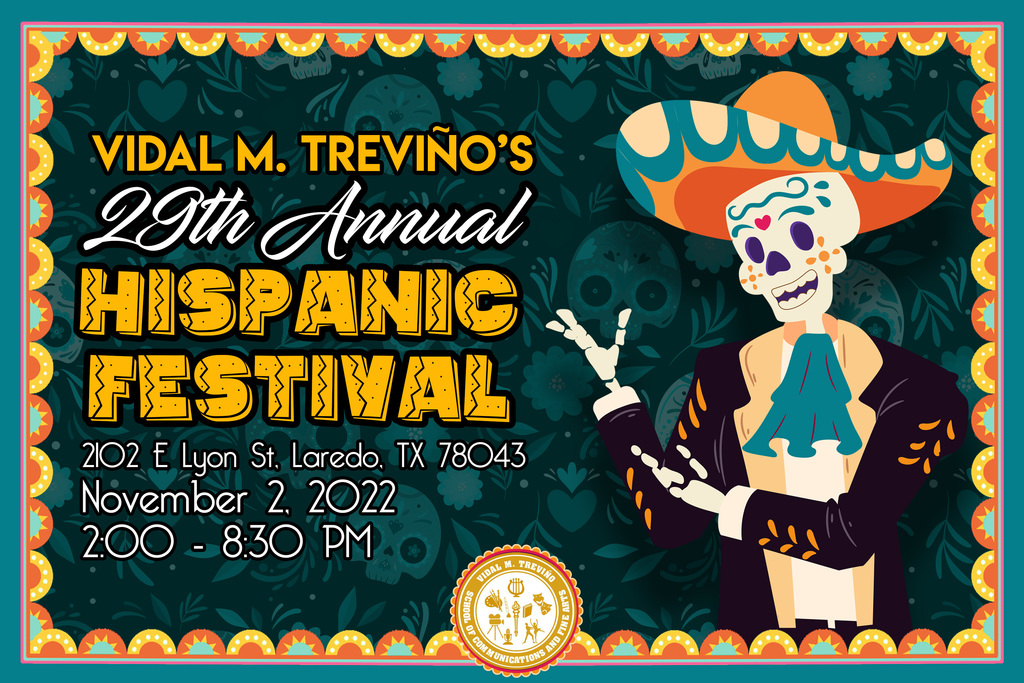 Upcoming Parent and Family Workshop & Community Resource Fair! If you are interested in attending, please fill out the form in the link below, or scan the QR code on the flyer.
https://bit.ly/3saHdW4